Computer & Technology Classes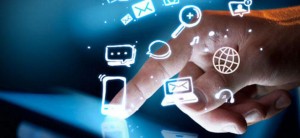 The library now offers intensive one-hour classes on a variety of computer and technology subjects. Please note that classes on resume writing are two hours long. Classes are held on Thursdays on the second floor of the Hughes Library.
These classes will help you brush up on basic computer skills, get more from your smart devices, and learn how to download free e-books and audiobooks at home. We also offer classes on special topics including health resources, business research, and genealogy research. Classes are held on most Thursdays @ the Hughes branch, and start at 10 a.m., except where noted. Classes are also available once a month at the Smithfields branch on Wednesdays.
The current schedule of classes for the Hughes Library is:
May 4 – Introduction to PowerPoint
May 11 – Health Resources Online
May 18 – Introduction to Excel
May 25 – Introduction to Computers & the Internet
June 1 – Introduction to Word
June 8 – Introduction to Genealogy Online – Class at 5:30 pm
June 15 – Kindles & E-books
June 22 – Introduction to Facebook
June 29 – Introduction to Computers & the Internet
May classes at the Smithfields Library are:
Introduction to Facebook – June 28 – 10:30-11:30.
Classes are limited to six students, except where noted. Pre-registration is required. Call 570-421-0800, ext 316 to register for classes at Hughes Library, and 570-223-1881 to register for Smithfields programs